Fundraiser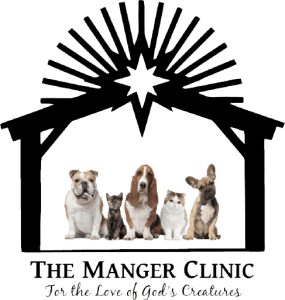 Since June 2015, Chico Homeless Animal Outreach has partnered with the Jesus Center and local veterinarian, Dr. James Esh, to provide a clinic for the animals belonging to homeless individuals in Chico. Called The Manger Clinic, it is held monthly in the parking lot of the Jesus Center and provides a full range of veterinary care to Jesus Center guests and other homeless pet owners in Chico.
In the past year our volunteer vets and vet techs have seen more than 300 dogs and 30 cats. We have vaccinated approximately 250 animals against rabies and have assisted more than 250 homeless and destitute people in caring for the animals that are, in many cases, the only family they have.
Anyone who would like more information about CHAO or the Manger Clinic should call (530) 680-0002. Chico Homeless Animal Outreach is a registered 501C(3) nonprofit entity and welcomes donations of all kinds. Donations can be made via Pay Pal through the website: ChicoHomelessAnimalOutreach.net. CHAO is also on Facebook.
CHAO is proud to have been recognized by the City of Chico to receive a Community Grant for 2016. However, this is a percentage-matching grant, which means that the amount we receive from the City depends upon the amount of funds we raise during the grant period from August 1st to September 30, 2016. The Community Grant program is being held in conjunction with the local "Annie B's" Community Drive for nonprofits, and funds for both efforts are being handled by the North Valley Community Foundation in Chico. Every dollar donated to CHAO during this period will be matched by either the City or the NVCF. To make a donation to CHAO that will be supplemented by funds from the Annie B's or the City of Chico, please do the following:
Make your cash, check, debit/credit donation starting August 1st and no later than 4:00PM on September 30th
Make checks out to: Chico Homeless Animal Outreach / NVCF
Donate online: nvcf.org or through our website using Paypal.
Send your check to:

North Valley Community Foundation
240 Main Street Suite 260
Chico, CA 95928

Or:

Chico Homeless Animal Outreach
P.O. Box 4268
Chico, CA 95928
Chico Homeless Animal Outreach functions solely on donations from generous people like you, and we want you to know that every dollar donated goes directly toward the care of animals. Please continue to support the work we do to help the animals of the homeless community in Chico.